Hi everyone! Today, I would like to talk to you about something different. A few weeks ago, I was kindly given the opportunity to get my lashes extended by my friend, Anna from Deserve Beauty. This is not an ad, but since she offered this service to me for free, I decided that I want to write a little about the process and other things she's offering.
Hej wszystkim! Dzisiaj chciałabym porozmawiać z Wami o czymś innym. Kilka tygodni temu, nadarzyła się okazja na przedłuzenie rzęs u lokalnej stylistki, Ani z Deserve Beauty. Nie jest to sponsorowany post, ale usługę dostałam za darmo, więc pomyśłałam że opiszę jak wygląda cała procedura.
I got my lashes done in a salon before, that was in May last year before heading to Tenerife. With Anna, she extended my lashes using the 2D / 3D method, making them a lot more voluminous. The whole process took about three hours, because of the method that she used.
Już wcześniej przedłużałam rzęsy w salonie, bodajże w Maju tamtego roku przed wylotem na Teneryfę. Ania, przedłużyła moje rzęsy metodą 2D/3D, co dało im efekt niesamowitej objętości. Przydłużanie trwało około 3 godzin, właśnie przez metodę której używała.
The whole process was very professional. The client lies on a bed, while the stylist sits behinds you and applies the lashes. The bottom lashes are stuck down by some tape or patch so that they don't get in the way of the top lashes. As I mentioned, depending on the method, the time will also vary. It's important that you stay conscious during this process, as it's very easy to fall asleep ;) That is so that you don't open your eyes, while the glue is still drying. My full set lasted about 3 weeks, after that time it is recommended to get the refilled.
Cały proces był bardzo profesjonalny. Ania kładzie klientkę na specjalnym łóżku i siada za Tobą aby nałożyć rzęsy. Dolnę rzęsy są odsuniętę od górnych taśmą lub plastrem kosmetycznym, tak aby nie przeszkadzały w nakładaniu rzęs. Jak wcześniej wspomniałam, czas zależy od metody nakładanie rzęs. Metoda 1:1 będzie krócej trwała niż metoda 3D. Ważne jest to, aby nie zasnąć podczas usługi, bo o to bardzo łatwo :) Nie można otwierać oczu, ale gdy się przebudzimy możemy to zrobić przez przypadek. Moje rzęsy trzymały się około 3 tygodni. Po tym czasie, polecane jest je dopełnić.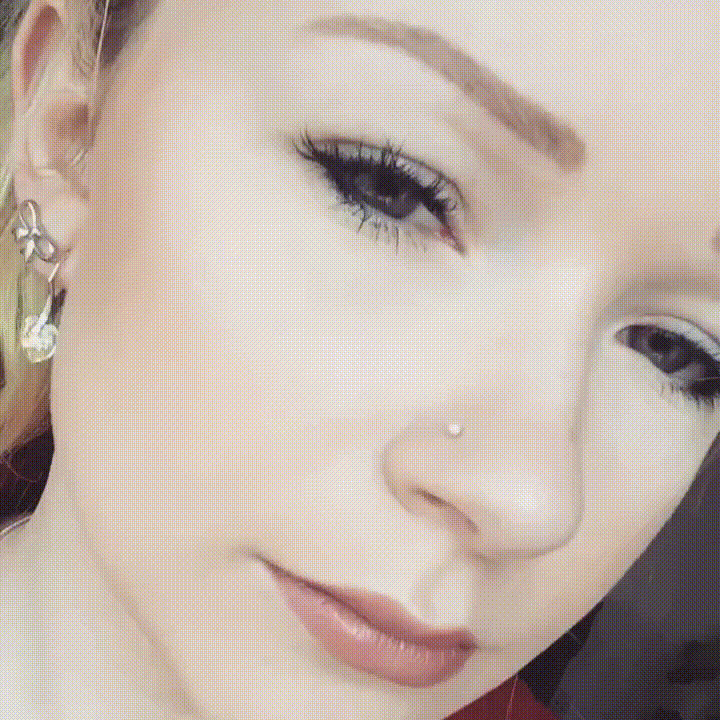 I would recommend lashes to anyone, especially if you're going away on holiday and what not. Eye lash extensions save a lot of time when doing your makeup. I can't wait to get another set!
Polecam przedłużanie rzęs wszystkim, szczególnie na wakacje. Oszczędzają czas i wyglądają bosko! Ja już niedługo będę robiła nowy zestaw.
Nails by Anna from Deserve Beauty
You can find Anna on Facebook (
@Deserve Beauty
) or on Instagram (
@deserve_beauty_anna
). Her salon is open 7 days a week and she also offers gel nails, hair extensions, keratin hair straightening and eyelash lifting So that is all for today! Let me know in the comments what you think of eyelash extensions, I'd love to know. Until next time :)
Anie możecie znaleźć na Facebook'u (@Deserve Beauty) lub na Instagramie (@deserve_beauty_anna). Jej salon jest otwarty 7 dni w tygodniu i oprócz przedłużania rzęs oferuje również żelowe paznokcie, przedłużanie włosów, keratynowe prostowanie włosów oraz lifting rzęs. Z mojej strony to wszystko na dzisiaj! Napiszcie mi w komentarzach co myślicie o przedłużaniu rzęs, bardzo chciałabym wiedzieć. Do następnego :)