Hi all! How are you keeping? Nothing to report from me, so I assume we can get started with the post. Today, we are unboxing February's Glossybox - the Galentines Edition. The box itself is super cute and is already on hanging on my wall. Without further ado, let's get unboxing.
Cześć wszystkim! Jak się trzymacie? Nie mam nic ciekawego do zgłoszenia, więc zakładam, że możemy zaczynać ten post. Dziś rozpakowujemy lutowy Glossybox - edycję "Galentines". Samo pudełko jest super słodkie i już wisi na mojej ścianie. Bez przedłużania, zaczynajmy!

1. SLEEK I-DIVINE EYESHADOW PALETTE IN STORM - €10.99 *
As it turns out, I already own this palette. I think I bought around 2 years ago, and used the heck out of it. Obviously, I decided to toss the old one and keep the new one because it is a good, affordable palette. The colours are versitile too, great for both everyday and night-time glam looks.
Jak się okazuje, już posiadam tę paletę. Kupiłam ją około dwóch lat temu i muszę przyznać że była bardzo często używana.. Oczywiście postanowiłam tą starszą paletkę oddać stare i zachować tą nową. Ogółem mówiąc jest to dobra, niedroga paleta. Kolory są również uniwersalne, idealne zarówno do codziennego, jak i nocnego makijażu.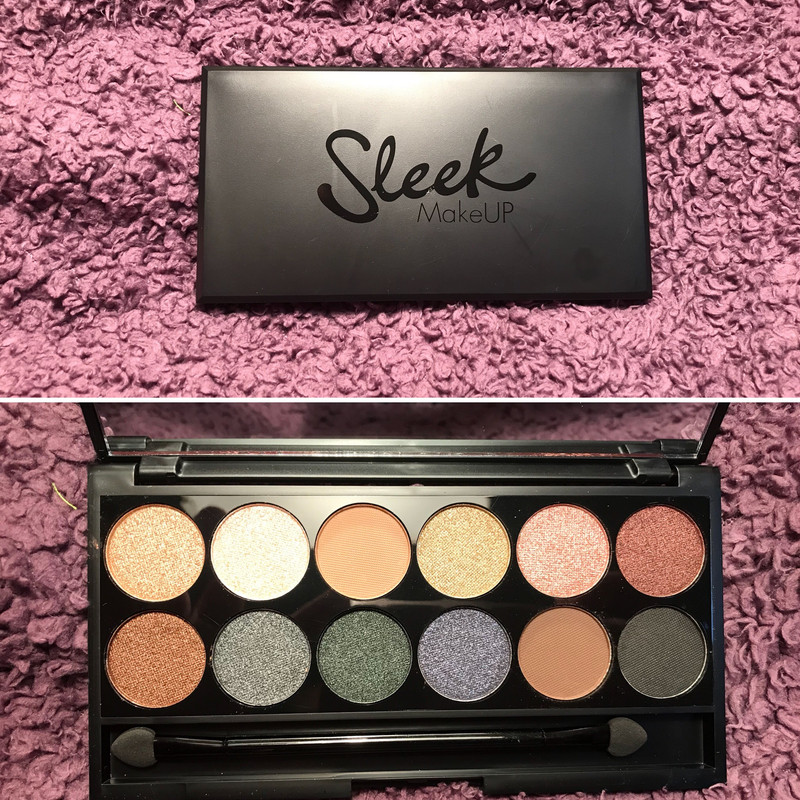 2. STEVE LAURANT NUDE POP LIP TINT - €17.55
This product is creamy lip tint that will provide your lips with the much needed hydration and a bit of colour. The nude tint is perfect to wear on its own as well as a lip topper.
Ten produkt to kremowa pomadka, która zapewni Twoim ustom bardzo potrzebne nawilżenie i odrobinę koloru. Cielisty odcień jest idealny do noszenia jako jedyny produkt na ustach jak i topper.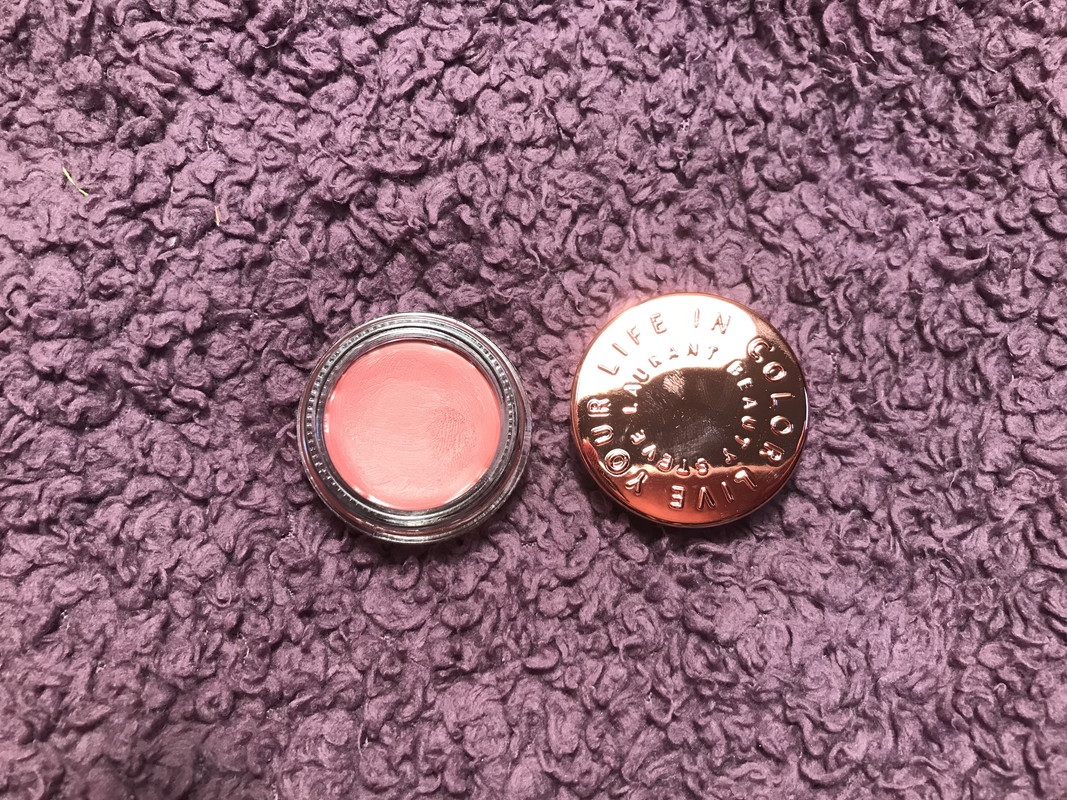 3. STUDIO 10 MAKEUP MIST GLOWPLEXION - €15.75
That is an expensive ass fixing spray... and that's the price for a travel size. It can be used as a primer, refresher and a setting mist to prolong the wear of your makeup. Curious to see what it can do.
Dość kosztowny jest ten spray do utrwalania makijażu ... i to jest cena za wersje mini. Może być stosowany jako baza, dla odświeżenia lub jako mgiełka utrwalająca. Ciekawa jestem tego produktu.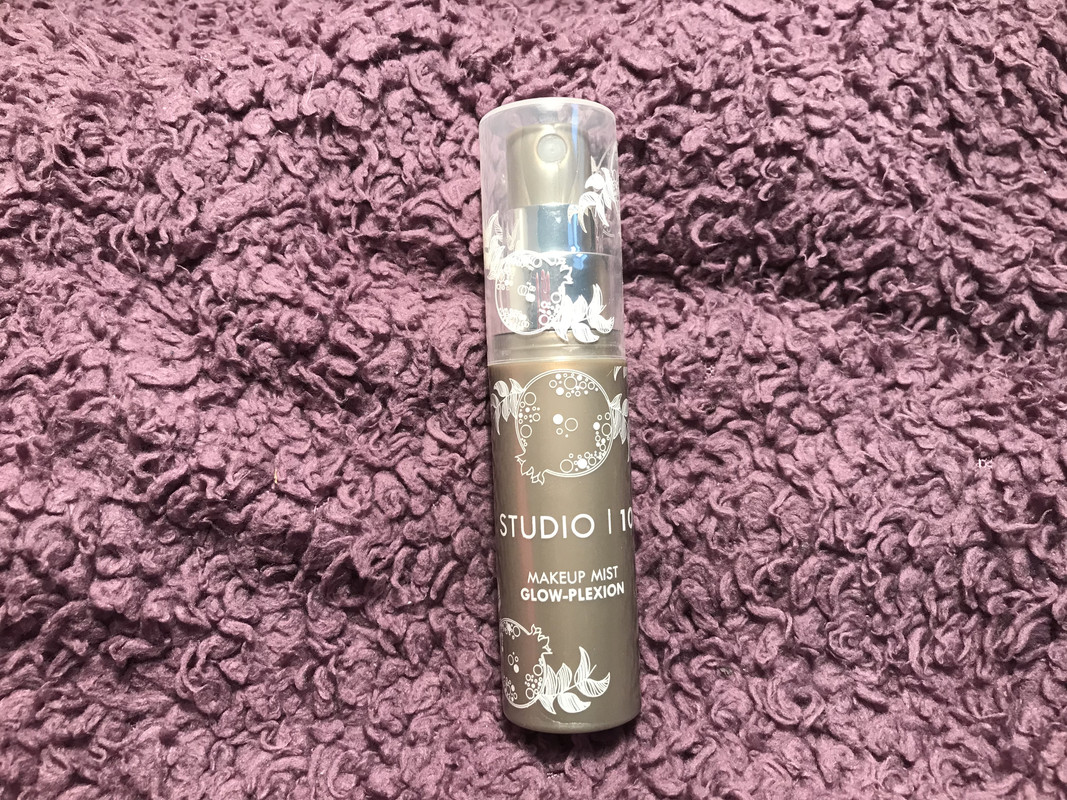 4. SKIN CHEMISTS 24 HOUR AQUA REPAIR FACIAL SERUM - €45.95
This serum is supposed to be suitable for all skin types and provide deep hydration as well as infuse skin with vitamins. I recently decided that it's time to invest in skin care, so I am very glad I found this high-end serum in the box.
To serum obiecuje być odpowiednim dla wszystkich rodzajów skóry i zapewniać głębokie nawilżenie oraz napełniać naszą skórę witaminami. Niedawno zdecydowałam, że czas zainwestować w pielęgnację skóry, więc bardzo się cieszę, że znalazłam to serum z wysokiej półki w pudełku.
5. ICONA MILANO EMOTION ALLOWED MASCARA - €16.87
We received this mascara in a previous box, and I was not happy with it. The wand is not my favourite and it doesn't really do much for my lashes. Therefore, I will be giving it away to someone that already has amazing lashes, but just needs a little help.
Otrzymaliśmy ten tusz do rzęs w poprzednim pudełku i nie byłam z niego zadowolona. Szczoteczka nie jest moją ulubioną i nie robi zbyt wiele dla moich rzęs. Dlatego oddam ten tusz komuś, kto ma już niesamowite rzęsy, ale potrzebuje tylko niewielkiej pomocy.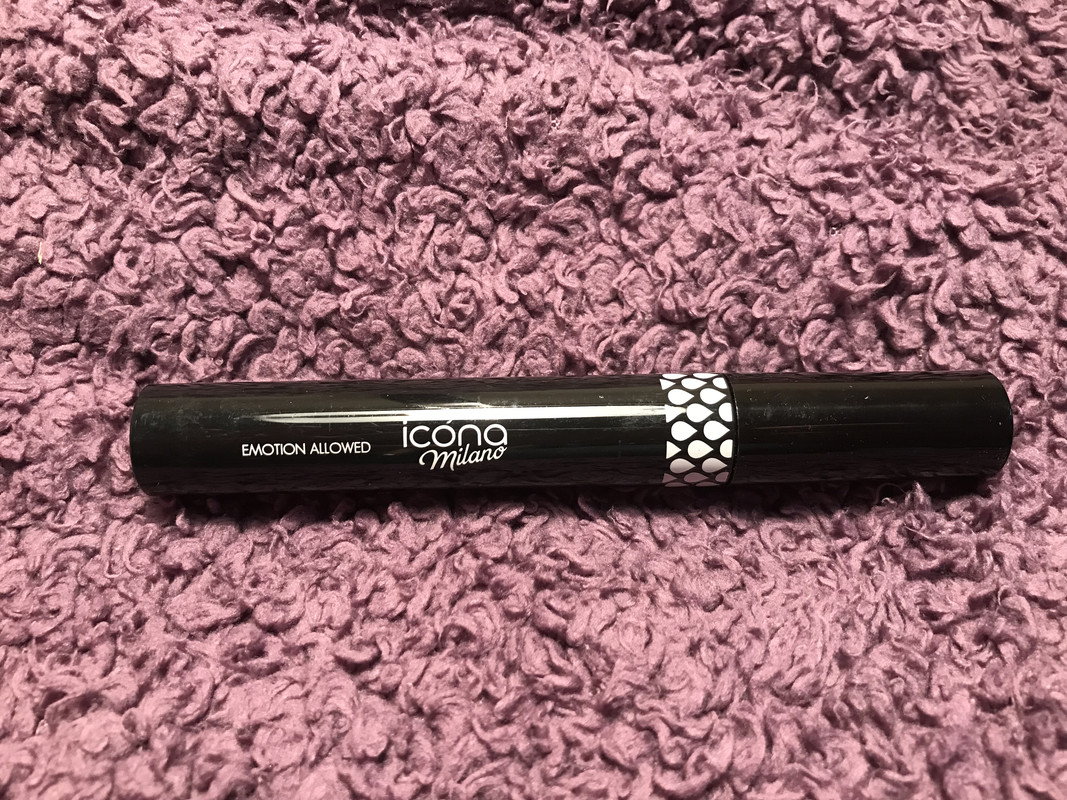 So that is all for today! I hope you enjoyed this unboxing. The overall value of today's box is
€107.11
. WOW GLOSSYBOX! I am very impressed. I will be using 4 out of the 5 products so, generally speaking the box is a hit. You can get this box using my affiliate link
HERE
. Thank you so much for reading and talk to you soon!
To wszystko na dziś! Mam nadzieję, że podobał Wam się dzisiejszy unboxing. Ogólna wartość pudełka wynosi 107,11 €. WOW GLOSSYBOX! Jestem pod wrażeniem. Będę używać 4 z 5 produktów, więc ogólnie rzecz biorąc pudełko jest hitem. Możesz go kupić za pomocą mojego linku partnerskiego TUTAJ. Dziękuję bardzo i do następnego!