Hi all! How are you all doing? I wasn't planning on releasing this post today, however I haven't taken pictures for my monthly favourite yet so I decided to post this first. Today, I would like to present my Winter Wish List. You can check out my Autumn Wish List HERE. Let's get started :)
Cześć wszystkim! Jak się wszyscy trzymacie? Nie planowałam dzisiaj opublikować tego posta, jednak nie zrobiłam zdjęć mojego ulubionego miesiąca, więc zdecydowałem się opublikować ten post najpierw. Dzisiaj chciałbym Wam przedstawić moją zimową listę życzeń. Możesz sprawdzić moją jesienną listę życzeń TUTAJ. Zacznijmy :)
1. KIEHL'S ULTRA FACIAL MOISTURISER * - €19.50
This Kiehl's facial moisturiser is on my list because of KathleenLights. We both have dry skin and according to her, this moisturiser is very moisturing and ideal underneath makeup. Once I am finished with my other facial creams, I plan to buy it straight after. It is already in my Debenhams cart ;)
Ten krem nawilżający od Kiehl's jest na mojej liście z powodu KathleenLights. Oboje mamy suchą skórę i według niej ten krem jest bardzo nawilżający i sprawdza się idealnie pod makijażem. Kiedy wykorzystam moje inne kremy do twarzy, planuję kupić go od razu.
2. BENEFIT POREFESSIONAL PEARL - €34.00
The Porefessional is a cult classic, however I was hesitant to try it out because it is targeted towards oily skin. However, this pearl version is supposed to give you a poreless yet radiant look.
Porefessional to kultowy klasyk, jednak nie byłam skora aby go wypróbować, ponieważ jest on przeznaczony dla skóry tłustej. Jednak ta nowa, perłowa wersja ma dać ci nieskazitelny, ale promienny wygląd.
3. CHANEL GABRIELLE * - €97 (50ml)
I think perfumes are my guilty pleasure. They are so expensive, but I love trying out new scents and brands. Gabrielle is the latest addition to the Chanel perfume family, and hopefully it will become a part of collection soon too.
Myślę, że kupowanie zapachów jest moją taką małą przyjemnością. Tak, są dość drogie, ale uwielbiam wypróbowywać nowe zapachy i marki. Gabrielle, jest najnowszym dodatkiem do rodziny perfum Chanel i mam nadzieję, że wkrótce stanie się częścią mojej kolekcji również.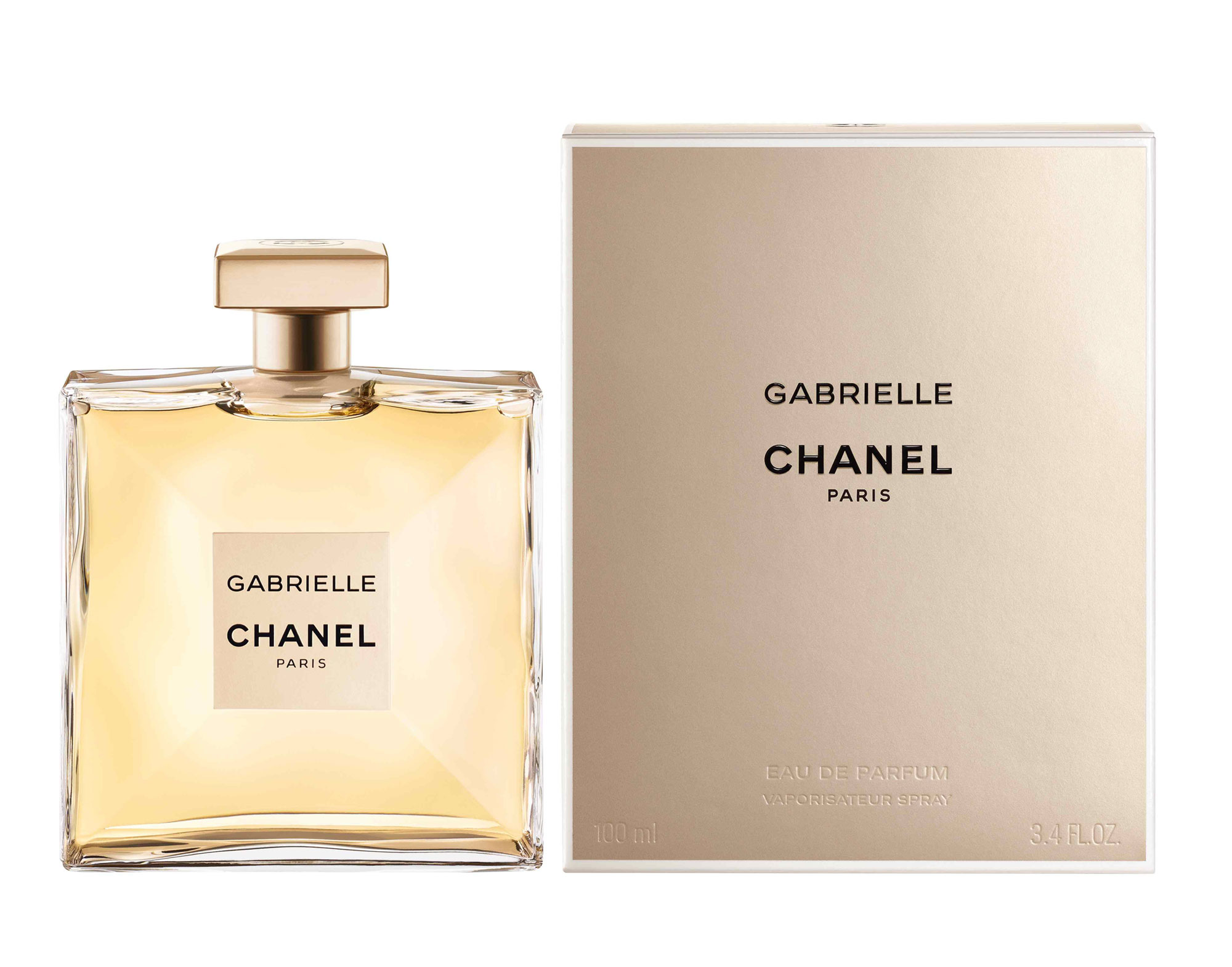 fragrantica.com
4. CATRICE ROCK COUTURE MASCARA * - €4.50
Another youtuber - DramaticMAC absolutely loves this mascara and raves about it constantly. I decided to place this on my wish list, because it is super affordable and it is a volumising mascara, which are my favourite.
Kolejna youtuberka - DramaticMAC absolutnie uwielbia tę tusz do rzęs i nieustannie się nim zachwyca. Postanowiłam umieścić go na mojej liście życzeń, ponieważ jest super tani i do tego jest z rodziny tuszów dodających objętości.
5. HUDA BEAUTY FAUX FULTER FOUNDATION - €36
I am obsessed with foundations, with trying and testing them out. So it should come at no surprise, that the Huda Beauty Faux Filter Foundation is on this list. This foundation is supposed to suit every skin type and provide very high coverage. Can't wait to get my hands on it.
Mam obsesję na punkcie podkładów, Uwielbiam je próbować i testować. Nie powinno Was więc zdziwić, że na mojej liście znajduje się pokład Huda Beauty Faux Filter Foundation. Ten podkład powinien dopasować się do każdego rodzaju skóry i zapewniać bardzo wysokie krycie. Nie mogę się doczekać, aby w końcu go wypróbować.
So that is all for today! I hope you enjoyed this post. Let me know in the comments down below what products are on your wish list. Thank you all for reading and talk to you soon.
No i to wszystko na dzisiaj. Mam nadzieję że post się spodobał. Napiszcie mi w komentarzach, co znajduje się na Waszej liście życzeń. Dzięki i do następnego!
*affiliate links
*linki partnerskie